Peartune for BROSE (2014-2020)
Unlock the speed limit of your electric bike with a Brose tuning speed unlock dongle. Unleash the full speed of your ebike engine and ride it like a derestricted e-bike should be!
COMPATIBILITY: Fully tested and compatible with all Brose engines up to 2021 including LEVO 2014-2019 
NOT COMPATIBLE with Specialized VADO & COMO and Specialized 2020 2.1 and SL 1.1 
For Specialized 2020 2.1 and SL 1.1 please click here
The speed limit is completely removed up to +99 km/h
The speed is displayed correctly (some display may show the speed incorrectly) 
Easy installation thanks to the "plug & play" principle.
The tool does not require a separate battery.
The module is 100% waterproof.
Version "Still ON": The tuning is active as soon as you switch on the e-bike. 
PT-MSO-BR2-LEVO
Unscrew the screws and remove the plastic cover, or plastic "cap", on the other side than the sprocket is located.  Bikes without the separated plastic "cap" in the bottom part will require removing of the pedal arm using a proper equipment. Needed cables and connectors are hidden under this cover. 
Disconnect the 5-position connector in between the display unit and motor unit and the 2-position connector in between the tacho sensor and the motor unit.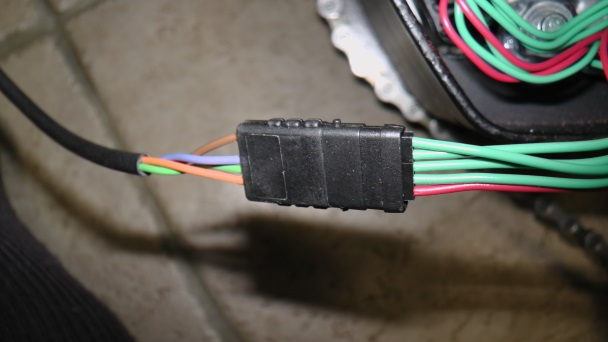 Connect both appropriate connectors from the MSO instead of the original connectors into the the motor unit and, firmly press the original, previously disconnected connectors into the MSO according to the color coding (red wire side onto the red/orange wire side, or down-facing at the motor body). Instruction are supplied into the package.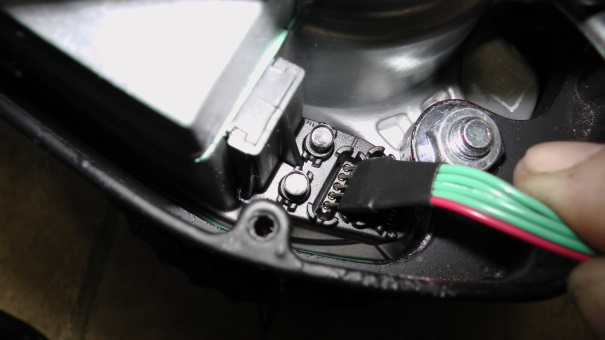 To keep the system waterproof, it is recommended to use the heat shrinkable tubing on the both MSO connectors connected into the original connectors from the tacho sensor and display unit. Optionally, use glue gun to secure the connectors in the motor body. Place the MSO in a proper position and optionally, fasten the wiring using the electrical ties. Reattach the plastic cover and pedal arm and the bike is ready to go.
TECHNICAL PARAMETERS: Dimension without wiring: 21 x 40 x 12mm Supply Voltage Range: 5 - 15 V Maximum Current Consumption: 100mA Maximum Power Usage: 1.5W Weight: 30g.
Instruction are supplied into the package.
DISCLAIMER OF LIABILITY 
The operation of modified electric bike on public roads may be against the law in some countries. The seller takes no responsibility for damages resulting from the use of tuning products. Electric bikes equipped with tuning products can be used exclusively on private property and entirely at one's own risk. The use of tunings may void the warranty of your e-bike. We strongly recommend using safety features and protective gear to prevent injuries at higher speeds.